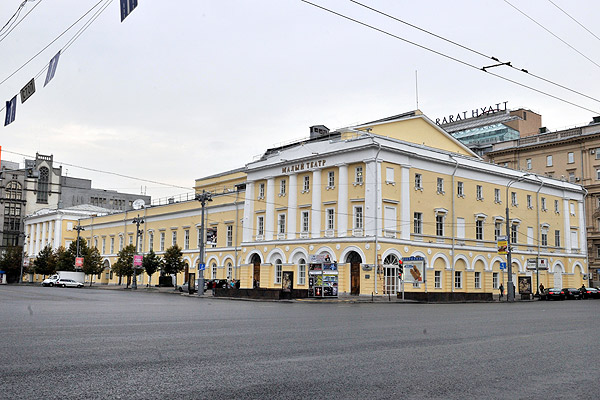 THE MALY THEATRE BULDING

The building of the Maly Theatre is a unique memorial of culture and architecture and one of the main elements that together with the Bolshoi Theatre forms a considerable part of the architectural complex of Moscow Theatre Square or Teatralnaya Square.

The Maly Theatre was built in 1821-1823 following the project of the architect O. I. Bovet for the merchant Vargin, who had commissioned a residence with a grand concert hall. A few years later Vargin rented the Maly Theatre out to the state with the first performance by the Imperial Theatre Group taking place on 14 October 1824. In 1838-1840 the building was substantially modified by architect Konstantin Andreyevich Thon, who almost completely kept the appearance of the building.

On May 27, 1929 the Monument to Ostrovsky near the Maly Theatre (sculptor - N. Andreev, architect – I. Mashkov) was opened.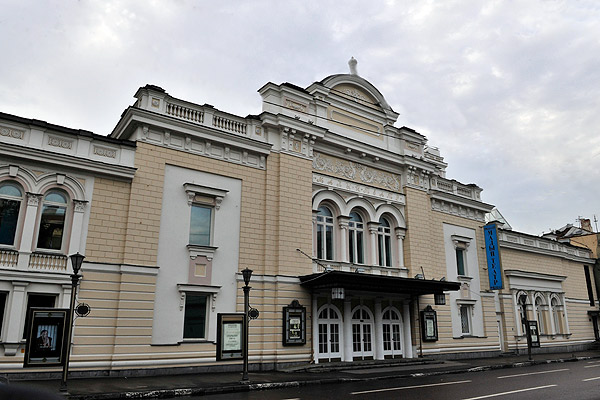 BOLSHAYA ORDYNKA STAGE
(Branch of the Maly Theatre, Second stage)

In 1914 the building, which now houses a branch of the Maly Theatre, was thoroughly rebuilt by the Soviet architect N. A. Spirin. In 1900s it was built as a cinema called «Cinema Palace» but was later turned into a theatre hall for the Struysky company. In the beginning the building was intended for the public service in Zamoskvorechye District. Later on Struysky's Theatre was transformed into the Theatre of Miniatures. After 1917 the Struysky's Theatre was nationalized.

Various opera and drama companies on tour performed on the stage of the theatre. In the interwar period the building housed an independent Zamoskvorechye Theatre and P. P. Struysky was appointed as theatre's director.Three years later the theatre was renamed into the Moscow Theater of the Leningrad City Council.

During the war, in 1943, the building on Bolshaya Ordynka, 69 was transferred to the Maly Theatre and became its branch. The first performance was given on January 1, 1944 («On a Brisk Place» by A.Ostrovsky, with V.N.Pashennaya), and «Engineer Sergeyev» by Vsevolod Rocca, became the first premiere on the stage (January 25, 1944).