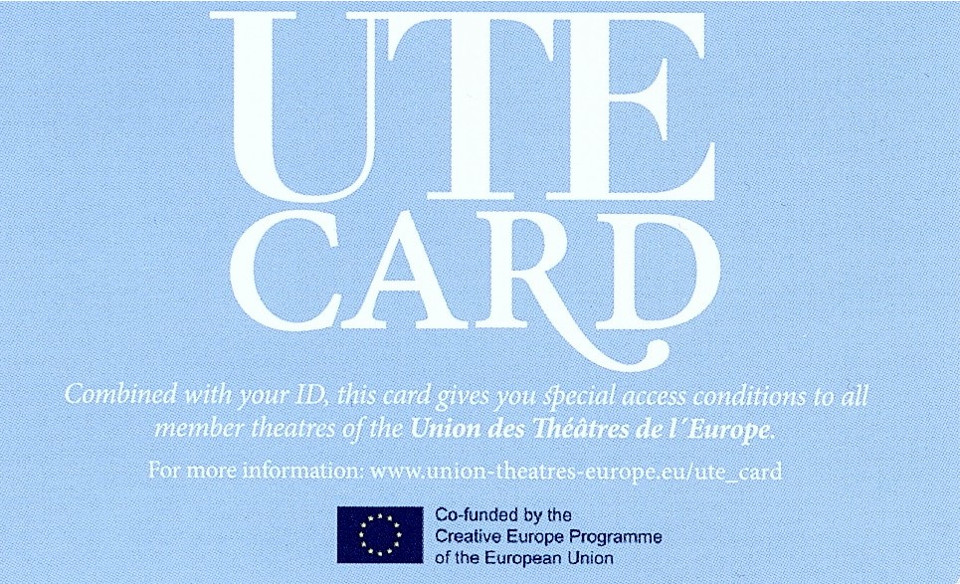 What is the UTEcard?

UTEcards are cards given out to a limited number of people by member theatres of the Union des Théâtres de l'Europe. Cardholders are granted special conditions at any UTE member theatre outside their country of residence. Special conditions are only granted by providing the UTEcard in combination with an ID.

Special conditions for UTEcard holders at the Maly Theatre

Free tickets;
English synopsis of the play;
Introduction to the play;
A tour of the theatre;
Free transfer from the airport to the hotel and back.

Please contact us at theatre@maly.ru prior to your arrival for UTEcard conditions.